Our Vision

It is our belief that each client should be able to find a mortgage that fits their unique scenario. Our individual approach and professionalism can help you find the Right Mortgage.
read more...
TODAY'S RATE
*Based on a 5 year term
Subject to terms and condition
view details...
Privacy Policy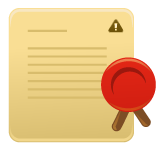 We require personal information in order to obtain mortgage financing for our customers.
We are concerned with protecting your privacy, and as such we have a
Corporate Privacy Policy that all MA Nordexe Financial employees, mortgage professionals, and franchisees must adhere to.
MA Nordexe Financial Privacy Disclosure

Your privacy is important to us. MA Nordexe Financial Inc. (hereafter referred to as "MA Nordexe Financial") have created this Privacy Policy to let you know what
information we collect when you visit our site, why we collect it and how it is used.
Information Collection & Use
Registration
In order to receive Rate Advisor, you must first complete the registration form. During registration you are required to give contact information (such as name and email address). If you wish to subscribe to our Rate Advisor, we will use your name and email address to send the weekly Rate Advisor bulletin to you. Out of respect for your privacy, we provide you a way to unsubscribe. MA Nordexe Financial Inc.is the owner of the information collected on www.nordexe.com. Nordexe collects personally identifiable information from our users at several different points on our Web site.
Application Forms
If you apply for a mortgage on our site, we require that you provide certain personally identifiable information, including your name, address, phone number, email, and current employment information. This information is necessary to process your application and to contact you. We do not require your social insurance number to accept an online application; however you may choose to provide that information via the online application to expedite the servicing of your mortgage application. By submitting an application, you warrant and confirm that the information given in the mortgage application form is true and correct and that you understand that it is being used to determine your credit responsibility. You give us authorization to obtain any information we may require for these purposes from other sources (including,for example, credit bureau) and each such source is authorized to provide us with such information. The information given in the mortgage application form as well as other information we obtain in relation to your credit history may be disclosed to potential mortgage lenders, financial intermediary and mortgage insurers, organizations providing technology or other support services required in relation to the application and any other parties with whom you propose to have a financial relationship.
Information Sharing and Disclosure
Aggregate Information (non-personally identifiable)
We may share aggregated demographic information about our user base with our partners. This information does not identify individual users, and is only used to provide our partners a better understanding of the general demographic profile of users of our site. We do not link aggregate user data with personally identifiable information.
Personally identifiable information:
We Share Personally Identifiable Information with Third Parties only when you have given express permission to do so by completing and submitting an online application. Please see "Application Forms" under the Information Collection & Use section.
Legal Disclaimer
We reserve the right to disclose your personally identifiable information as required by law and when we believe that disclosure is necessary to protect our rights and/or to
comply with a judicial proceeding, court order, or legal process served on our Web site
Log Files
As is true of most Web sites, we gather certain information automatically and store it in log files. This information includes internet protocol (IP) addresses, browser type, internet service provider (ISP), referring/exit pages, operating system, date/time stamp, and clickstream data. We use this information, which does not identify individual users, to analyze trends, to administer the site, to track users' movements around the site and to gather demographic information about our user base as a whole. We do not link this automatically-collected data to personally identifiable information.
Links to Other Sites
This Web site contains links to other sites that are not owned or controlled by Nordexe Financial. Please be aware that we, Nordexe Financial, are not responsible for the privacy practices of such other sites. We encourage you to be aware when you leave our site and to read the privacy statements of each and every Web site that collects personally identifiable information. This privacy statement applies only to information collected by this Web site.
Security
We follow generally accepted industry standards to protect the personal information submitted to us, both during transmission and once we receive it. No method of transmission over the Internet, or method of electronic storage, is 100% secure, however. Therefore, while we strive to use commercially acceptable means to protect your personal information, we cannot guarantee its absolute security.
If you have any questions about security on our Web site, you can send email us at nordefefinancial@mortgagealliance.com
Changes in this Privacy Statement
If we decide to change our privacy policy, we will post those changes to this privacy statement, the homepage, and other places we deem appropriate so that you are aware of what information we collect, how we use it, and under what circumstances, if any, we disclose it. We reserve the right to modify this privacy statement at any time, so please review it frequently. If we make material changes to this policy, we will notify you here or by
means of a notice on our home page.

Contact Us

If you have any questions or suggestions regarding our privacy policy, please contact us:
MA Nordexe Financial Inc.
70 Silton Rd. Unit 7
Woodbridge, ON L4L 8B9
Phone: 1-905-264-0002
Fax: 1-905-264-0003
Email: nordexefinancial@mortgagealliance.com


---
Privacy Policy prepared by
Nordexe Financial Inc.